Umm. Yeah. I realize that Christmas Eve is in one week and 2 hours. I meant to write this a lot sooner. But Christmas snuck up on me in a BIG way this year. I had one of those "holy shit it's less than two weeks until Christmas" moments and went on a shopping and baking-planning frenzy. I barely had a chance to write last week's Fit Tip, let alone put together a gift guide. So now here I am hoping that there are a few late shoppers reading who will be able to make use of this! The malls will be crazy this coming weekend, but at least you'll have this handy guide to help you buy for those weird people in your life who like quinoa and shit.

FitBit
This was one of the hottest fitness gadgets of 2013. Essentially a glorified pedometer, FitBit tracks your daily steps and, depending on the version you have, calories burned, stairs climbed, active minutes, and even your sleep quality! This really is a great little thing. I purchased the FitBit Flex (not pictured) for myself in August and it was really cool to see how my activity levels varied. A day of working the phones as opposed to the Front Desk made a HUGE difference in the number of steps I took, and I often found myself making a real effort to hit those 10 000 steps on days I started off lagging.
FitBits are great for both the fitness noobs and veterans in your life. Those new to physical activity will be able to get an accurate measure of their current activity levels and will benefit from having a set target to work towards. Likewise, those who have been at it for a while will benefit from knowing which days their activity tends to be lower like I did, and while I'm not sure the total daily calorie burns were 100% accurate, they do give a good indication so you can eat accordingly. You can even purchase the FitBit Aria which is a scale that measures your weight, BMI, and body fat percentage. Your devices can all be synced via your computer or the FitBit app, where you can also see your friends' stats and instigate a little healthy competition.
Cost: $99.95-$129.95
Supplements
Toss some whey protein and a tub of C4 in a meathead's stocking and he or she will love you forever. You may not agree with the use of supplements, but those who use them will tell you that aside from chicken breast and other various forms of animal protein they're the most expensive component of "The Fit Life".
Pre-workouts, intra-workouts, post-workouts, whey protein isolate, whey protein concentrate, BCAA's, L-carnitine and glutamate, how the hell do you know which ones to buy? I highly recommend just taking a look at their current "stack", that is, the products that are a part of their current regime. As these powders and potions can be pricey, it's not always something you want to take a gamble with. Supplements vary greatly in both quality and ability to fuck you right up before a workout, so if you don't know for sure what's what it may be wise to ask someone who works there for help.
For whey proteins I like varieties that have as little unnecessary ingredients as possible and no artificial sweeteners. Kaizen is my top brand and I've heard great things about About Time but have yet to try it. Cellucor tops the competition when it comes to things like pre-workouts in my opinion, however aside from Vega's they're the only brand's I've tried so I don't have much to go on. They seem pretty legit though. Vega is a fantastic brand that focuses on plant-based sport and daily life supplements that I also love. Anybody in your life can benefit from products such as Vega One and Energizing Smoothie, not just those that are mindful of their health.
Cost: Varies greatly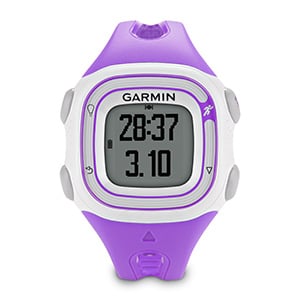 Garmin Running Watch
This handy little tool is perfect for the running nerd in your life. It tracks distance, pace, calories burned, and some models also let you know whether you're running faster or slower than your average pace. Personal bests are stored to provide a little extra motivation during those long and grueling runs and they come in a variety of colours to match even the most obnoxious neon running attire.
I haven't added a Garmin to my toolbox yet so I had to do a little bit of research before writing this post. I don't know how to measure which version is more advanced than the next, but the Forerunner 620 estimates your VO2 max, tells you how long you need to rest before your next run based on the intensity of the last, and measures your form and "vertical oscillation". I don't know what "vertical oscillation" is, but it all sounds pretty fucking cool in my books.
Cost: $115-$500+ – only for the runners you REALLY love.

Tools for Self-Myofascial Release
No that isn't a giant dildo and self-myofascial release isn't something that should be done behind closed doors. Self-mayofascial release, or SMFR for short, is a form of muscle recovery where an individual uses items such as the roller above, plastic tubing, tennis balls, and rotating sticks to name a few, to knead and loosen the muscles, similar to what a massage therapist does. It's a painful yet relieving experience that's been popular in the sports industry for a long time, but has only recently gained popularity among the general fitness crowd. And of course because of this, there's now a large market with hundreds of different products available. You can buy smooth rollers, rigid rollers, long rollers, short rollers, smooth balls, spiked balls, things on rope and things on sticks. You can even go to a local Home Depot and buy some PVC pipe or a wooden dowel. Basically if you can shove it into a muscle yourself you're good to go. 
Cost: $0.82 for the wooden dowel, up to $59.99 for the Melt Method foam roller. I'm sure there are more expensive ones out there.
Healthy Snacks
Snacks you can feel good about are of utmost importance to those conscious of their health. Nothing is more frustrating than hunger striking when you're out and about but there's nothing except baked goods and pizza nearby. To me at least.
It's always handy to have things like Larabars, SaviSeeds, Kind Bars, and other heathy snacks around. They're not something I eat on a daily basis (mainly because they're expensive), but not only do they kick hunger in the butt, they can also satisfy a sweet tooth without too many added ingredients. You can even purchase a subscription to healthy snack box delivery company such as Snackbox. These companies deliver a different box of yummy treats each month at a relatively low cost so your snacking friend will always have something new to try.
Cost: Varies, but generally a low-cost gift option
Magazines and Books
Not all meatheads need help spelling their names. A magazine about your loved one's favourite sport or a book that covers an area of their interest is always a great gift. Like supplements, the quality of fitness magazines varies greatly. Many of the women's magazines are merely a Cosmopolitan in disguise, but despite their trashiness they can often cause a laugh or bring on a heated debate about where or not cinnamon really improves your sex life.
Cost: Varies; most magazines run between $4.99 and $6.99
Toys! AKA Exercise Equipment
The possibilities are endless here; resistance bands, dumbbells, kettlebells, medicine balls, jump ropes, suspension trainers, door-anchored chin-up bars, agility ladders, YOU NAME IT. Whether your friend works out at home or at a gym, they will no doubt love anything that helps them get their fitness on.
Cost: Okay the cost part of this post is kind of shit. I`m sorry. Like pretty much everything else listed, the cost varies. A 5lb dumbbell could cost $8, whereas a spin bike could be $2000. As a general rule, as free weights get heavier they also get more expensive. I guess that`s because there`s more of them.
Headphones
For some people music is the make or break of a workout. I`m always slightly horrified when I discover I`ve forgotten to bring my headphones to the gym. Music can really get you in the zone during a long run or an intense lifting session and it can pump you up during a workout that you really don`t feel like doing. That being said, a crappy pair of headphones with poor sound quality or an exceptionally tangly and annoying cord can pull you right out of your zone.
All of the cool kids on Instagram wear Beats by Dre, and to be completely honest if I could rationalize spending over $300 on a pair of headphones I probably would too. I`ve heard the ear buds tend to slip out during sweaty workouts which seems fairly annoying, but these over-the-ear ones stay on snug and come in a wireless version so no annoying cord.
Cost: Good quality headphones tend to start at around $50. Wireless Beats run at $299.
There we have it! Ideas to tickle the fancy of any of your loved ones that are into health and fitness. Is there anything from the list you think I missed? What's on your wish list this Christmas?